"Combat Mules" Gym and Combat Sports Training Facility Now Open in Amsterdam!


"At the end of the day, it's not about what you have or even what you've accomplished. It's about who you've lifted up, who you've made better. It's about what you've given back." ― Denzel Washington
Amsterdam - If you are in the City of Amsterdam, it is not hard to find someone wearing a Sticker Mule T-Shirt, an old mill displaying their company sign, or a taxi displaying their logos and photos of their stickers and packaging. Sticker Mule is a company loved by its city, its employees (See Gazette Article HERE), and customers worldwide and is expanding at an amazing pace.
Wrestling Mats at the new "Combat Mules".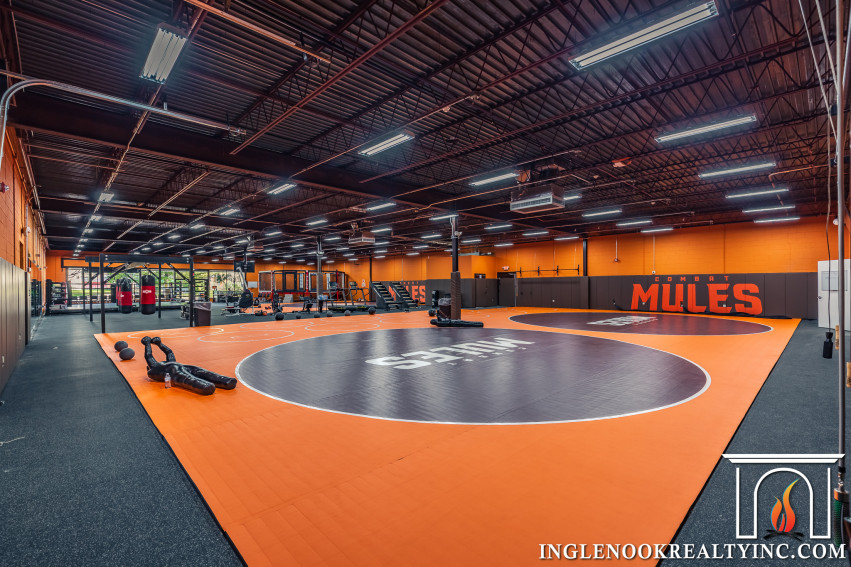 Contributions to the City.
A short drive through Amsterdam and you will certainly find at least one major contribution, and in some cases unknown contributions, they have made throughout the area. The company's purchase and transformation of many of the former non-productive old mills and warehouses throughout the area is just the beginning. If you have been to Veterans Park recently, you will notice many improvements including a fitness obstacle course made possible through a 100k donation by Anthony and his business Sticker Mule. The most recent contribution however is the new Gym, MMA, and Boxing training facility that has been converted from a former Amsterdam convenience store and local dairy producer that was extremely well known in the community, Mohawk Dairy.
MMA Cage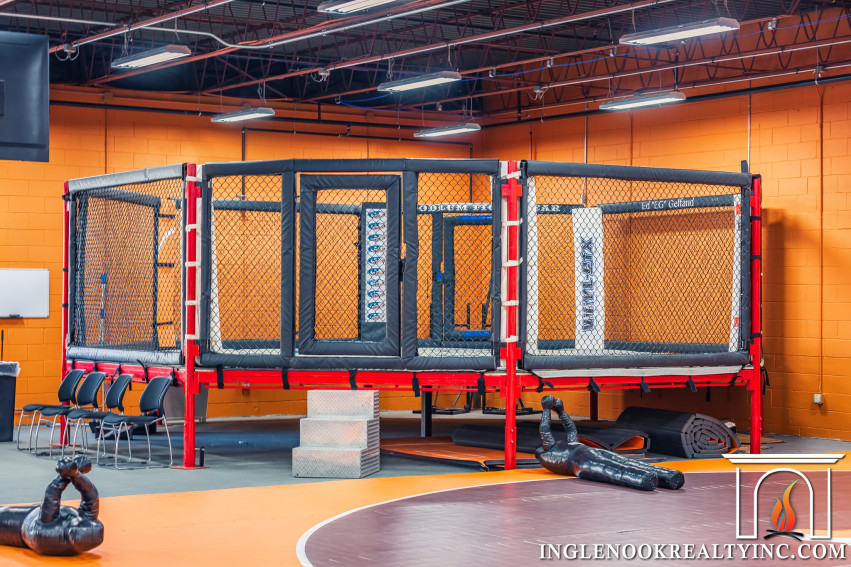 Mohawk Dairy
I have many memories as a kid riding my bike with my brother or with friends to get a sub (which by the way they had the best subs in the City at that time), purchase baseball cards, or pick up a few grocery items for my parents as a kid. Mohawk Dairy was started by Zygmunt Rzeszotarsk in 1932 as a milk processor from his location on McNeir Ave, a time when there were approximately 40 other dairies in the city. In 1962, the family built its own milk processing plant on Forest Ave and opened its retail storefront; by then there were only seven dairies that remained in Amsterdam. From then, the operation and store expanded and as paper cartons replaced bottles in 1974, it was hard not to find their milk products somewhere in the Capital Region. I remember as a kid in Amsterdam at St. Stanislaus school, then Lynch Middle School, and finally Amsterdam High school drinking at least one of their milk cartons every day. When the store closed, it was as if a chapter ended in the City of Amsterdam and a piece of its history was gone forever.
Looking for Amsterdam Real Estate?
Get instant access to the latest properties to hit the real estate market.
Amsterdam Homes for Sale
Fast Forward to Today
That's where company co-founder Anthony and his company Sticker Mule come in to play. As many City residents were wondering what was going to happen with the former Mohawk Dairy building and watched as the building began to fall into disrepair, Anthony and his company swooped in to purchase the building and had a vision...not only for his company but for the Amsterdam residents as well. According to Anthony's interview with the Recorder News which you can read HERE he said, "I didn't want to see it become another abandoned building in Amsterdam," Constantino said. "It's a historic building in the community and people walk by it all the time which is great for a gym setting. Kids don't often have access, we wanted it walking accessible in the neighborhood. It's the perfect location." While looking for a place to house his company's newest idea and addition to its business, Mule Sauce Hot Sauce, it found an opportunity to not only open up space to manufacture and sell its hot sauce but create a gym where area residents could learn self-defense and combat sports...one of Anthony's passions (See Gazette Article about boxing HERE).
Boxing Ring at Combat Mules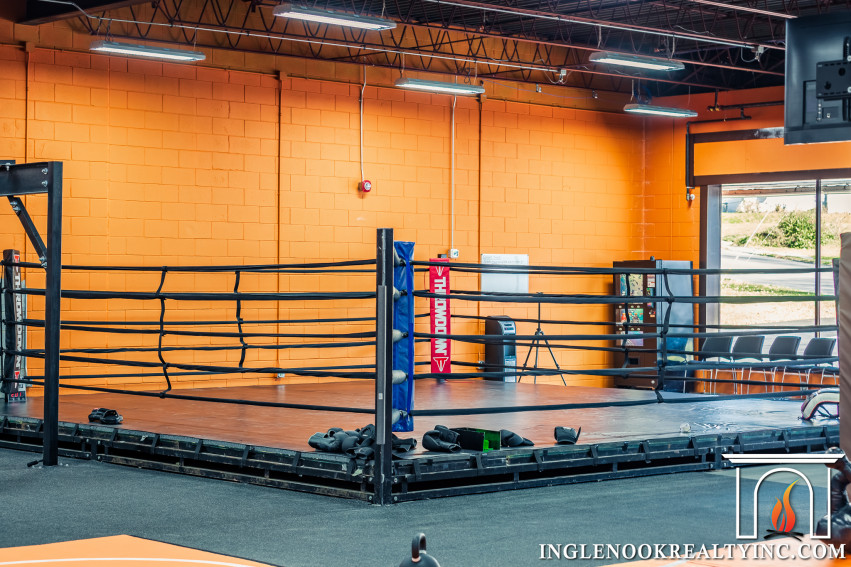 Combat Mules
The newest contribution totaled over $800,000, and now the city has a full gym and combat sports facility on Forest Ave in Amsterdam in the former Mohawk Dairy building. Combat Mule has a boxing ring, MMA cage, wrestling mats, weights, treadmills, and more. And as if the long list of contributions that have already been made to the City wasn't enough, Amsterdam and surrounding area kids 13+ now have a place to train and learn the fundamental disciplines of MMA......for FREE. That's right, that's not a typo, it's FREE. Also, currently in the works is a plan to have free tutoring for students who train there. According to Anthony's interview with the Amsterdam Recorder he said, "I learned a lot of skills in life through sports and I want to give kids an opportunity to do the same".
"We live in this community, so we want to do everything we can to make it good and investing in the future generation is probably the number one way to do that," Constantino said. "We're going to keep doing more exciting things for the city of Amsterdam. There are a lot of boring brands in the world and Sticker Mule is not one of them."